Welcome to Hair Decisions

& Oasis Spa
~~~~~~~~~~~~~~~~~~~~~~


We are reopening on May 26th!


PLEASE REVIEW THE FOLLOWING FOR SALON POLICY CHANGES UPON YOUR RETURN

We at Hair Decisions & Oasis Spa strive to provide a sense of family, belonging, and connection. That's what we have all grown to know and love when we are together at the salon. We have strong relationships with our clients and when those routines are not in place, we feel like a part of us is missing.

That said, in this environment we need to make some adjustments to help keep you and ourselves safe. You will notice some differences in both procedures and the salon itself:

Your return to the salon
If you have a dry cough, shortness of breath, fever, loss of taste or smell, feel sick or someone in your household is sick, or you have had COVID-19 or have been exposed to someone who has tested positive for COVID-19 and are not past the required quarantine time, please DO NOT ENTER THE SALON and call 262-797-9710 to reschedule your appointment.
If you have allergies and cannot control sneezing or coughing, please call 262-797-9710 to reschedule your appointment.
If you are healthy, we look forward to seeing you with your protective face mask.
Do not bring additional people to appointments unless you are their guardian, or they are required to help transport you in and out of the salon.
Since we are not able to social distance during our services, we are requiring all service providers and clients to wear masks/facial covering before entering the salon. Both the provider and client wearing a facial mask is the only way we can help protect us both.

If you do not have one, you may purchase a disposable mask at the front desk for $1.40. Supplies may be limited and we cannot guarantee we always have disposable masks available for purchase.
If you are receiving a hair service, please wear a mask that wraps around your ear.
If you are receiving a facial or face waxing service, please bring an additional/clean mask to put on after your treatment. A temperature check will be done prior to these types of services as well. If your temperature is over 100 degrees F, we will not be able to provide your service.
Some service providers have also opted to wear face shields for added protection.

You will be asked to wash your hands upon entering the salon.
Let us know you have arrived - a friendly wave may do or call the salon at 262-797-9710. We will wave you in from your car or call your cell when your stylist is ready.
Due to additional disinfectant/safety measures between appointments, it is possible we may run late for your appointment. We ask for your patience.
You will notice some differences
Front desk and manicure stations have plexiglass.
Blow drying services may be modified/limited/eliminated in order to minimize the distribution of particles in the air and need for extra sanitization time between clients. Your service provider will discuss the currently protocol with you during your visit.
Magazines, beverages, coat closet, waiting area (reception and spa area), boutique, makeup display use have been discontinued for the time being.
We request that you please bring your own pen if you plan on paying via credit card.
We ask that conversations be limited, especially when directly facing each other (at the shampoo bowl, during a facial/massage/nail service).
Additional cleaning and disinfection will be done throughout the salon/day.
We have the right to refuse service to anyone exhibiting symptoms or not following salon guidelines.
We look forward to your safe return to our salon,
Hair Decisions & Oasis Spa
---
We invite you to visit Hair Decisions and Oasis Spa, the newest and largest salon and spa in New Berlin.

Enjoy personalized attention at our newly expanded salon and spa, rejuvenate and refresh mind body and spirit.
Hairstyles, color techniques, treatments and textures are performed by stylists nationally educated from artists around the country.
The spa is modern in design, yet serene and relaxing offering the best in pampering and therapeutic services. 
Hands and feet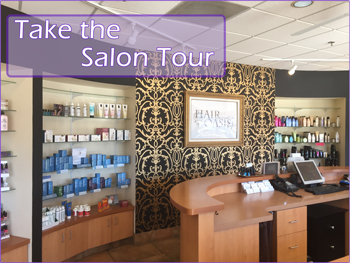 are also something that we at Hair Decisions and Oasis Spa take very seriously.

We now have 5 European pedicure chairs, which feature a reclining seat and client-controlled vibrating massage.

For the hands, we offer wonderful manicures and a Paraffin wax treatment, where the hands are enveloped in warm wax, sealing in moisture and soothing the skin.
Allow us to take you away for a full day or a stress-free hour.
---
New @ Hair Decisions
We now offer Lash Extensions!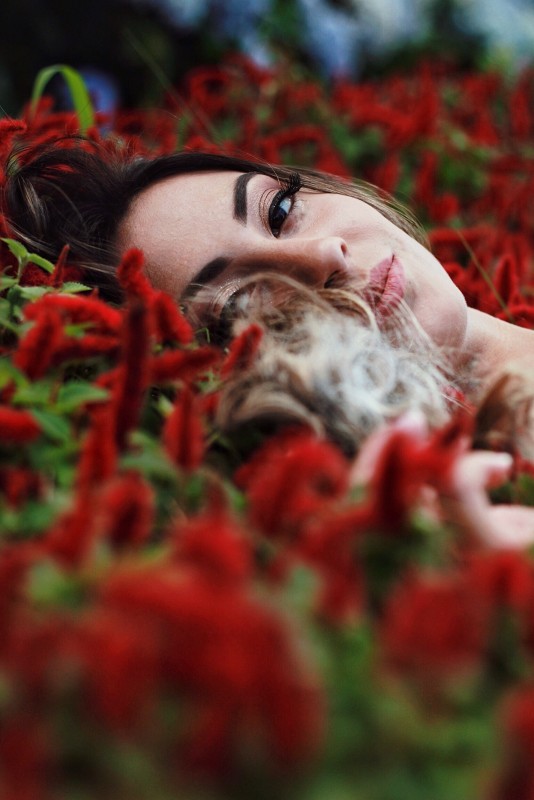 Did you know:
Hair Decisions has convenient evening hours.