Welcome to Hair Decisions

& Oasis Spa
~~~~~~~~~~~~~~~~~~~~~~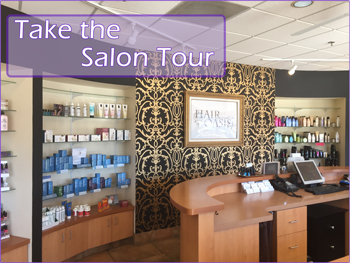 We invite you to visit Hair Decisions and Oasis Spa, the newest and largest salon and spa in New Berlin.

Enjoy personalized attention at our newly expanded salon and spa, rejuvenate and refresh mind body and spirit.
Hairstyles, color techniques, treatments and textures are performed by stylists nationally educated from artists around the country.
The spa is modern in design, yet serene and relaxing offering the best in pampering and therapeutic services. 
Hands and feet are also something that we at Hair Decisions and Oasis Spa take very seriously.

We now have 5 European pedicure chairs, which feature a reclining seat and client-controlled vibrating massage.

For the hands, we offer wonderful manicures and a Paraffin wax treatment, where the hands are enveloped in warm wax, sealing in moisture and soothing the skin.
Allow us to take you away for a full day or a stress-free hour.
Did you know:
Hair Decisions has two Happiness Mascots - Zoey and Bogey